The Daily Chase: ​Grocers in Ottawa; Auto strike deadline approaches
5 things you need to know to start your trading day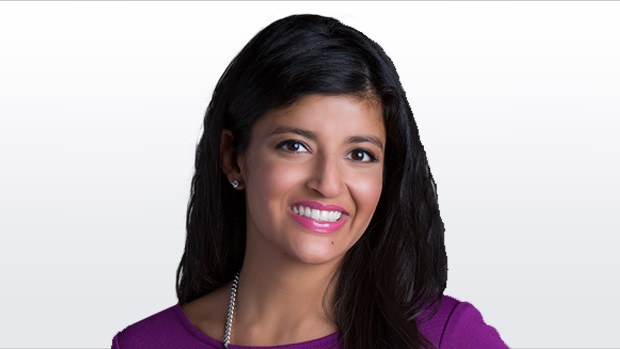 Inflation rules everything around me, take a look at "five things" and you will see.
Here are five things you need to know this morning.
Inflation and central banks:
This week will be dominated by central banks and their quest to quell inflation.
In Canada, we will get a read of inflation on Tuesday, perspective on it from Bank of Canada Deputy Governor Sharon Kozicki in a speech that afternoon and minutes from the last BOC rate decision on Wednesday. Globally, all eyes will be on the U.S. Federal Reserve, which makes its rate decision on Wednesday. They are not expected to raise rates, but as always, we will look at those "dot plots" to see where Fed members expect rates to go from here. The Bank of England and Bank of Japan also make rate decisions this week.
Inflation and oil:
The rally in crude is proving to be an inconvenient truth when it comes to putting the inflation genie back in the bottle. West Texas Intermediate is above US$90 per barrel.
Net long positions are the highest since the summer of 2022. The rally has been good for the TSX, which has outperformed the U.S. markets over the past month. Against this backdrop, Desjardins is downgrading a pair of Canadian energy names even as they concede the backdrop is great for Canadian energy producers. "When combined with relatively tight differentials, a lethargic loonie and strengthening balance sheets triggering increased FCF allocation to capital returns, there has arguably never been a better time to be a Canadian oil producer," they wrote in a note to clients this morning. But they are cautious that the easy money has been made and are downgrading Athabasca Oil and Suncor.
Inflation and groceries:
Ottawa is getting serious about all types of inflation. Today, MPs are hauling up C-Suite executives from Loblaw, Metro and Walmart to meet with the federal industry minister. This is ahead of a deadline Ottawa has given to the sector to come up with a plan to stabilize prices by October ninth. It is unclear what the large companies can do, though there has been acknowledgement that maybe market concentration doesn't help when you want to keep prices lower. The meeting is set for morning at 11 a.m. EDT and we will monitor for any concrete outcomes.
Inflation and labour:
It is no coincidence that strikes and job action are taking place while the cost of living is increasing. Canadian autoworkers could go on strike at midnight tonight, just days after an auto strike began in the U.S. Unlike the U.S., however, Canadian negotiations will target just one automaker for now – Ford. The union's asks include improvements on pensions, wages and better support during the electric vehicle transition.
Reisman returns:
Heather Reisman is back as CEO of Indigo after announcing her retirement over three months ago.
Of course, since then the company has experienced an upheaval. Half the board left in June and the CEO announced plans to leave less than two weeks ago. Reisman is also going back on the board and she says, "there is a clear path for Indigo to regain its momentum." Indigo went public in 1996 at $15 per share. It is currently trading below $1.50 and recently hit a three-year low.