​The Daily Chase: Canada auto strike averted; U.S. rate decision incoming
5 things you need to know to start your trading day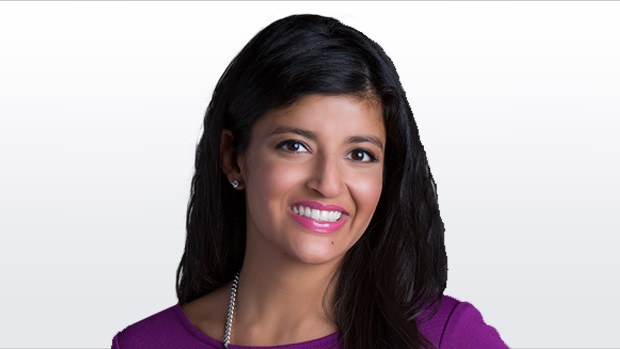 After three weeks, Child One finally slept through the night last night. However, in my life of whack-a-mole, Child Three was up all night with a cough. You've probably noticed you almost never hear complaints about Child Two. The classic middle child is basically raising herself, my little self-cleaning oven. Anyway, if I don't seem to have my usual sunny disposition, chalk it up to lack of sleep. As an aside, I am not sure what they make sleeping pills with, but science may want to look into whatever it is that allows dads to sleep through all the middle-of-the-night chicanery.
Here are five things you need to know this morning:
The (dot) plot thickens:
Markets know the outcome of today's U.S. Federal Reserve interest rate decision, but that doesn't mean there won't be any drama. While the Fed literally never surprises the market in its rate decisions (as in every rate decision since 2009 has been exactly what was expected, contrary to our spunky Bank of Canada), there are still many things we don't know. What will the dots say? Those little ink blots that represent each Fed president's forecast for interest rates. Last time they suggested about 100 basis points of rate cuts by the end of 2024. Will the rally in oil prices change that view? Will they signal another rate hike is in the offing? How are they thinking about the auto strike? About a possible government shutdown? About student loan payments restarting? There is lots to watch for in the press conference. The Bank of Canada will attempt to front run all of this, releasing the minutes from their last interest rate decision at 1:30 p.m. EDT.
Across the pond:
One day after Canada's inflation came in hotter than expected, the pace of U.K. inflation unexpectedly slowed. Inflation was expected to accelerate to seven per cent in August but instead only grew 6.7 per cent, the weakest growth since February 2022. Core inflation slowed to a five-month low, food inflation backed off and services inflation came off a 31-year high. This really makes for a nail-biter when the Bank of England reveals its interest rate decision tomorrow as odds of a rate hike fell dramatically after today's print.
That was close:
Workers at Ford's Canadian unit have avoided a strike.
The automaker reached a tentative deal with Unifor last night. The union was pushing for improved pension benefits, higher wages and better support for electric vehicle transition. The agreement still needs to be ratified by Ford's Unifor members.
IPO hat trick:
Following the IPO successes of ARM Holdings and Instacart, Klaviyo is set to debut today. The marketing and data automation provider is set to be valued at US$9 billion and counts Shopify among its backers. We will watch for how it does in today's trade. While many view this as barometer of the overall strength of the market, it is interesting to note that the NADSAQ is down nearly two per cent since ARM went public.
Buy the dip:
Bausch Health was among the worst performers on the TSX yesterday following the CFO's resignation. But Jefferies is upgrading the stock to buy this morning on the higher probability of the Bausch + Lomb spinoff. The analyst is optimistic that the company will resolve its ongoing litigation to keep its IBS drug competition-free until 2028 and that will pave the way for the spinoff.