The Daily Chase: Trans Mountain route change approved
5 things you need to know to start your trading day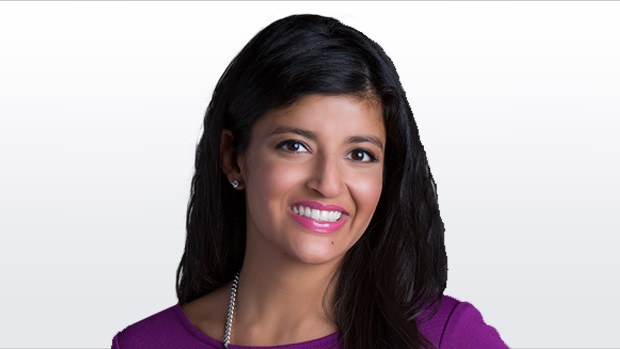 Mercifully,
it looks like Hollywood writers will be back in action and talk shows will start planning new episodes.
After five months on strike, I'll never again take for granted how these writers filled the white space of my day. With none of my usual late night comedians up and running, I've had to turn to sitcoms for my daily chuckle. Except after three years of maternity leave I've watched every single one of them: "Seinfeld," "The Office," "Parks and Recreation." Alas, the news of the strike ending came one week too late for me. I already pressed play on season one, episode one of "Brooklyn Nine-Nine." There are eight seasons and I'm too far gone to stop now. Hopefully others didn't succumb to the same dire fate.
Here are five things you need to know this morning:
Wake me up when September ends
: U.S. 10-year bond yields at the highest level in 16 years, creating some anxieties over in stock land. Futures are lower. Federal Reserve Bank of Minneapolis President Neel Kashkari is adding to weaker sentiment this morning, saying rates need to go up one more time and stay higher for longer if the economy comes in stronger than expected. Meanwhile, JP Morgan CEO Jamie Dimon gave an interview that said if rates get to seven per cent we could be headed for stagflation (inflation + slow growth). The U.S. government could shut down by Friday, which is another risk for the markets to watch. However, Bloomberg reports that a Senate deal is in the works to extend government funding for four to six weeks.
New route approved:
Trans Mountain pipeline got the green light from regulators to change its route, even as it faced opposition from the local Stk'emlúpsemc te Secwépemc Nation.
Had the regulator not approved the new route, it would have faced a delay of more than nine months and a great deal in cost overruns. The pipeline, which connects Alberta to the Pacific Coast, is already four times more expensive than originally thought.
The little engine that could:
Engine Capital has sent another letter agitating for change at Parkland Fuel. Back in April, the fund which owned about two per cent of the company declared it would withhold votes for board members citing lacklustre share performance disconnected from rising executive compensation. Today, Engine, which now owns 2.5 per cent of the company, is expanding on its criticisms while acknowledging recent steps taken by the fuel station operator. Engine would like to see more buybacks, better compensation alignment to share price and even more cost-cutting initiatives. Since Engine's last letter, Parkland is up nearly 30 per cent and the stock is now trading at more than a two-year high. So we will see if investors feel the same impetus for a shakeup when the trading day begins.
The high life:
(Sorry, I will never stop making weed puns) Watch the marijuana stocks today and tomorrow. The U.S. Senate committee is set to hold a vote tomorrow on the SAFE Banking Act, which would allow marijuana businesses access to major banking institutions. A number of the stocks are trading up in the pre-market. A good catch-all for the U.S. players is the MSOS ETF in the U.S. or the HMUS ETF in Canada.
Signs of waning food inflation:
United Natural Foods is plunging in the pre-market as it forecasted worse profit than expected. The natural and organic food distributor blames the lowered outlook in part because of "reduced benefits from inflation." We will watch for how this affects other distributors and the grocers this morning. The company also pointed to higher "shrink" – that industry term that usually refers to theft of goods. Now you could drive a truck through their profit forecast for 2024: from negative US$0.88 to $0.38 in EPS. But either way you slice it, that is well below the EPS forecast of $1.94.