The Daily Chase: Retail sales gains in July; Stelco weighing U.S. Steel bid
Ubisoft 'Independence' Key to Microsoft's UK Approval, CMA Says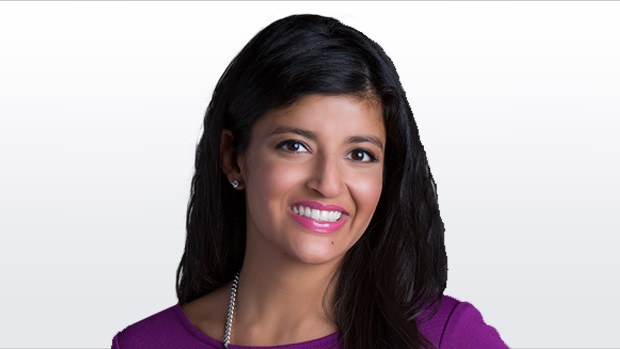 Class lists have gone out and all of a sudden I am getting all kinds of birthday invitations. River is turning four! Celebrate Fox's fifth birthday! Gennifyer is three! (Not their real names, but also these are real names). As I stand on the cusp of a weekend filled with birthday parties, I started to do some math. Three children in school with an average of 20 classmates. Assuming 75 per cent of those classmates will have birthday parties, that's 45 birthday parties a year. And of course these children all need birthday presents. Assuming I can buy a gift for $20 to $50, I am looking at an annual spend of $900 to $2,250 for other people's children. So, I'll be working until I am 80, but it will all be worth it for the 10 seconds of joy I can bring to little Caspian on his second birthday.
Here are five things you need to know this morning:
Bending:
Markets are starting to buckle under the weight of rising interest rates. The TSX hit a four-week low and has basically done nothing all year. The S&P 500 had its worst day since March, is at a three-month low and is now down five per cent from its most recent peak. That's the first time that has happened since Silicon Valley Bank collapsed in March. The Russell 2000 is now in correction territory. The volatility index is roaring back to life, up five sessions in a row. Look at the bond market and we can see why. U.S 10-yield yields are easing off an overnight 2007 high of 4.5 per cent. The Canadian five-year rate hit the highest level since 2007, which will further slow the housing market through mortgage rates. A read of activity in the U.K. and Europe (composite PMI) suggests activity is contracting. So growth is slowing, but rates are remaining high. While that is a lot of bad, here is one for the bulls: Yom Kippur is Sunday and typically has been a seasonally strong period for the markets.
Shop 'til you drop:
Canadian shoppers were out in full force in July, according to the latest retail sales out this morning.
Excluding autos, retail sales advanced one per cent, well above expectations with gains in seven out of nine subsectors. However, it doesn't look like the momentum carried into August. The flash estimate shows that sales dropped 0.3 per cent, which better reflects the rate increase we got in July from the Bank of Canada. We will look for more signs that rising rates are starting to pinch the consumer.
Steel yourself:
Stelco, the biggest steelmaker in Canada, is reportedly weighing a bid for United States Steel.
Not a total surprise given the company announced a strategic review mid-august as it rebuffed an offer from Cleveland-Cliffs. Bloomberg is reporting that Stelco is looking to buy the entire company, possibly with the help of a potential partner. Reminder that Stelco's largest shareholder is Fairfax Financial. It could be quite a coup for Stelco, which is the successor to U.S. Steel's assets in Canada, as it sits at a $2 billion market cap compared to U.S. Steel at nearly US$7 billion.
Travel to India on hold:
India's decision to suspend visa processing for Canadians has meant all kinds of travel disruption for tourists and businesses alike.
AtkinsRealis (the former SNC Lavalin) says it is limiting travel to India for Canadian employees to "essential reasons only" until further notice.
Blast from the past:
I used to destroy that Scholastic catalogue when I was a kid. I loved combing through it and circling things I hoped my parents would buy. Well, the children's book publisher is still around and they don't have a customer base as excited as I was, apparently. The stock is plunging after reporting a larger-than-expected loss in the quarter and sales dropped 13 per cent. Now the company is very different from what it was "back in my day," but that has taken spending on innovation and growth, and in this quarter, the company blames that spending for the loss.
BONUS shameless plug:
Don't miss Francois-Philippe Champagne, minister of innovation, science and industry, joining me at 11 a.m. EDT on the latest efforts to stabilize grocery prices.