The Daily Chase: Bond sell-off continues; Bank of Canada official speaks on inflation
5 things you need to know to start your trading day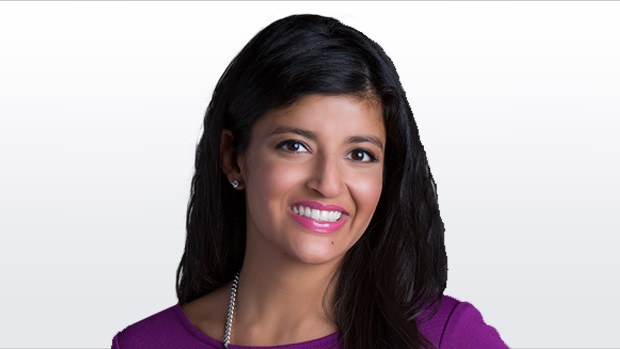 Here are five things you need to know this morning:

Breaking things: The sell-off in the bond market continues to be the tail that wags the dog. Yields on U.S. and Canadian 10-years continue to hit new 2007-era highs. The TSX is now in the red for the year, hitting the lowest level since December 2022. While the S&P 500 managed to end higher, it was barely kept afloat by a rally in tech stocks. Why is this happening? It all goes back to rates. One of my favourite market scribes Jim Reid at Deutsche Bank says the back up in rates is due to three factors: averting a U.S. government shutdown means the economy won't be dented and higher rates are needed, the better-than-expected U.S. manufacturing data yesterday confirmed resilience in the economy, and U.S. Federal Reserve speakers yesterday continued their higher-for-longer assault. CNN's Fear/Greed Index is now at extreme fear. BNN Bloomberg is your place for days like this. When will the rate increases stop? When do you step in? When do you get out? Stay glued to the channel for insights.

King dollar: While safe havens like utilities and gold haven't benefitted from the sell-off and the "extreme fear," the U.S. dollar certainly has. The U.S. dollar index is at the highest level since November 2022 and just put in its best quarterly gain since then. The loonie has been collateral damage. It is trading at the lowest level versus the U.S. dollar since March. This is pretty stunning considering oil is around US$90 per barrel and the Bank of Canada continues to talk tough. Just this morning, Bank of Canada non-executive Deputy Governor Nicolas Vincent said the central bank is not out of the woods yet on taming inflation. Certainly, the loonie's plunge is going to complicate that battle with inflation. We will unpack that today on the channel.

Greedy when others are fearful: It is against this backdrop that Brookfield Asset Management announced they have raised $12 billion for its largest ever private equity fund. This is especially interesting given that private equity has not been very active during this downturn. Brookfield and its flurry of investments this year have been an outlier.

Damaged goods: Another victim of higher rates has been the utilities sector. Liz Ann Sonders of Schwab points out that the ratio of S&P 500 utilities relative to the market has fallen to a new all-time low. It is interesting against this backdrop that an analyst at TD upgraded Canadian Utilities yesterday mainly on valuation. That didn't stop the stock from closing at a more than a three-year low. There will be a point when utilities are a buy and we will unpack when that might be on the channel today.

Drug deal: Eli Lilly surged to an all-time high this year and notched a gain of nearly 50 per cent on its suite of products to treat obesity. But today the company is announcing a $1.4-billion deal for a cancer-drug maker. Eli Lilly is buying Point Biopharma, which has a promising drug for prostate cancer that doesn't respond to hormonal treatment. Shares of Point are rallying as the $12.50 per share offer deal is an 87 per cent premium to yesterday's closing price. However, it is barely above the $10 per share IPO price from 2020.